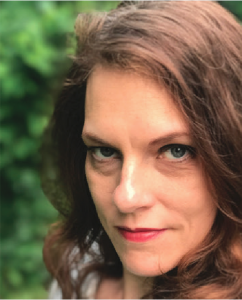 Q: We're required by code to have an R value of 26. If I were to use Concrete Masonry cavity wall construction, the wall will be way too thick. Help!      
-Cavities Always Lead to Efficient Buildings 
A:&nbsp
Dear CALEB:
A structural Concrete Masonry back up wall with an Architectural CMU veneer is a great choice for resilience, fire resistance, thermal comfort, water penetration, and durability. An essential component of a cavity wall is, well, the cavity. The cavity includes a space for ventilation and drainage as well as providing a place for continuous insulation. I agree that if you were required to have an R-value of 26, it would make the cavity exceptionally wide, but a major benefit of using a CMU cavity wall is its thermal mass. In the 2012 IECC for climate zone 5 (Massachusetts), the prescriptive R-value requirement for a mass wall is 11.4. As you can see, the code takes into account the benefits of thermal mass, allowing for less insulation. Different wall systems have different requirements. A metal building requires an R-value of 26 and a wood framed structure requires an R of 20. The amount of insulation required for a mass cavity wall is much less than that of other systems, reducing insulation cost and the space required. Occupants are toasty in the winter and cool in the summer. BTW, I grew up in a block house and we never needed AC in the summer… hmmmm – I wonder if thermal mass walls can help to lower HVAC loads?……. to be continued
If you have any burning questions related to Concrete Masonry you can ask it here, tweet Heidi

, or connect on Linkedin

Heidi Jandris is a technical expert and trusted voice of the industry. She part of the family business's 3rd generation, grew up immersed in all things concrete block and worked as a welder at the plant before getting her BArch at Pratt Institute in Brooklyn NY. She is the Sustainability Manager and provides technical and design services for A. Jandris & Sons.