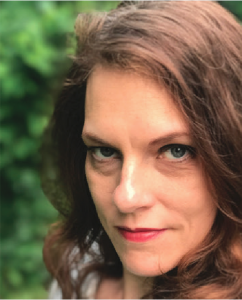 Q: For pre-insulated single wythe concrete masonry wall systems, where would the vapor barrier go?
-Vapors Impacting Concrete
A:&nbsp
Dear VIC:
For special circumstances, such as an indoor pool or museum quality storage, a vapor barrier could be needed and the variables for each scenario would need to be considered. For general use, pre-insulated CMU mass walls don't require a vapor barrier. Mass walls behave differently from other structural systems, such as wood or steel. The mass of the concrete is able to absorb any moisture generated by vapor traveling through the assembly, and will dry out before it reaches 80% relative humidity. 80% relative humidity is the point at which the moisture in the wall can start to cause problems. A colleague of mine, Len Anastasi of EXO-TEC Consulting, Inc. ran a WUFI® (software which allows for realistic calculation of the heat and moisture transport in walls) assessment of both partially grouted Hi-R® and fully grouted Hi-R-H® pre-insulated CMU wall systems, with no coatings or paints. The location of the assessment was Boston, cold year, and the orientation was North-East/90º, which is the coldest orientation with the least amount of dry time. The failure criteria was set as follows: 100% relative humidity (condensation) within the wall assembly, moisture content above 80% relative humidity, and/or 70% relative humidity for extended periods of time in material within the assembly that can act as a food source for mold, ie wood & paper. Since there is no food source for mold in a CMU assembly, I wasn't worried about this one! Both pre-insulated CMU assemblies passed.
Vapor barriers are required in assemblies that are not able to absorb the moisture present, or are damaged by the presence of moisture when and if vapor traveling through the assembly condensates as the vapor moves from the warm side of the wall to the cold side. This is generally not a concern for pre-insulated CMU systems for 2 reasons. First, the mass of the assembly will absorb vapor and allow it to dry before it can condensate. Second, moisture does not affect the structural capabilities of a CMU structure. Of course, we want to keep our single wythe CMU structures dry, but the main issue here is water penetration and not vapors. Water penetration mitigation includes specifying integral water repellent for the CMU and mortar, proper flashing and weeps for partially grouted walls (fully grouted walls don't need flashing and weeps) and implementing crack control measures. I grew up in and surrounded by dry CMU structures, and many of these structures were built by my grandfather almost 100 years ago – a testament to the resiliency and durability of concrete masonry construction when built according to best practices.
For questions related to Concrete Masonry you can ask it here, tweet Heidi

, or connect on Linkedin

Heidi Jandris is a technical expert and trusted voice of the industry. She part of the family business's 3rd generation, grew up immersed in all things concrete block and worked as a welder at the plant before getting her BArch at Pratt Institute in Brooklyn NY. She is the Sustainability Manager and provides technical and design services for A. Jandris & Sons.